December 6th 2022, Opera on Tuesday
Featuring performances by the CU Boulder Eklund Opera Program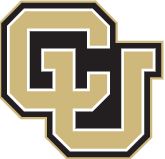 Columbine Country Club, 17 Fairway Lane, Littleton, CO 80123
10:30 AM Social Hour / 11:00 Program / 12:00 Lunch – $55.00
Register by Clicking Here
Opera on Tuesday, December 6, 2022 – Columbine Country Club
Featuring CU Boulder, Eklund Opera Program – 10:30am Social / 11 Program / 12 Lunch
Opera on Tuesday, January 17, 2023 – Columbine Country Club
Featuring Opera Colorado Artists in Residence – 10:30am Social / 11 Program / 12 Lunch
Competition for Colorado Singers, February 18, 2023 – Calvary Baptist Church with Live-Stream
LOUISE CONTER MASTER CLASS 9am – 4:30pm
Competition for Colorado Singers, March 4, 2023 – Calvary Baptist Church
PRELIMINARY ROUND 9am – 5pm
Competition for Colorado Singers, March 18, 2023 – Calvary Baptist Church with Live-Stream
FINAL ROUND 1pm – 5pm
Opera on Tuesday, April 4, 2023 – Columbine Country Club
Featuring 2023 Competition for Colorado Singers Winners – 10:30am Social / 11 Program / 12:30 Lunch
Opera on Tuesday and ANNUAL MEETING, May 2, 2023 – Columbine Country Club
Featuring CSU Opera Program – 10am Meeting/ 11 Program / 12:30 Lunch
November 1st 2022, Opera on Tuesday
Featuring performances by the DU Lamont School of Music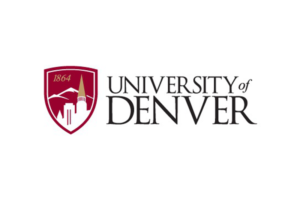 Concert was given by DU Lamont School of Music 
October 11th 2022, Opera on Tuesday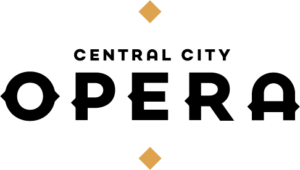 Featuring Central City Apprentice and Studio Artists
Below: DLOG Members Marie Belew-Wheatley and Trish Pansze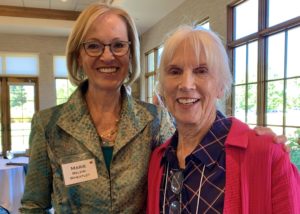 September 13th, 2022 Opera on Tuesday – Fall Kick-Off!
A presentation by the Universiy of Northern Colorado
under the direction of Dr. Brian Luedloff – Professor of Music and Director of Opera Theater.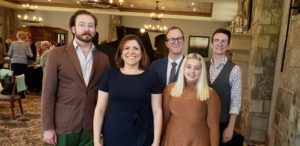 Summer Party August 7th 2022 – An Evening to Remember!
DLOG's Summer Party summer party for 2022 was a fun evening with amazing songs honoring the Colorado "Silver Circuit".  Produced by the great Jeremy Reger, our DLOG Summer Event Team, and many of our awesome DLOG competitors, the Summer Party was delightful time with old friends and new acquaintances.
May 10th, Opera on Tuesday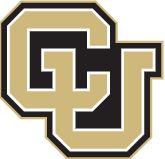 A a wonderful presentation was given by the University of Colorado – Eklund Opera Program
Saturday, March 19, 2022, 1 – 5pm MT: The Competition for Colorado Singers Final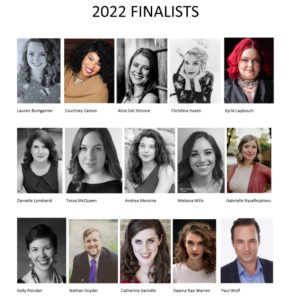 The 2022 Competion Final is in the book! Please see the 2022 Competition Page for more details.
You can also Click Here to Watch the 2022 Competition Final.
Contribute to our mission while engaging in exciting events! A great way to meet opera lovers and support budding singers of tomorrow.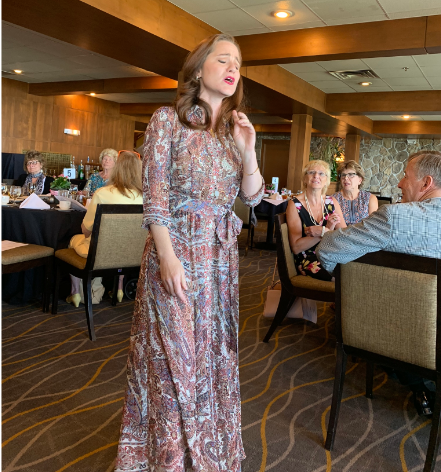 "One of the first competitions I participated in was Denver Lyric Opera Guild. Through the encouragement and feedback of the visiting judges and financial support of the Guild, I had the means to continue to pursue my "opera addiction." As young artists, we encounter so many hardships, disappointments and setbacks. But because of DLOG, when these blows came down, I still had the means and encouragement to push through."