2022 Competition for Colorado Singers
Welcome to the Home Page of the 2022 Competition for Colorado Singers!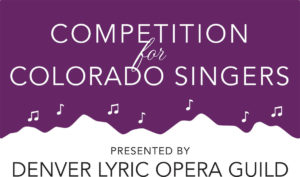 Watch this page for all updates on the 2022 DLOG Competition for Colorado Singers. This page will be updated regularly with competition information, live-stream links, schedules, and results as the 2022 Competition unfolds.
Toi toi toi to all our competitors!
NOTE: For 2022, to encourage the experience of live opera performance, all events will be open to the public with proof of vaccination. Masks will still be required to attend Competition events. However, we will also be providing live-streams and recordings of events whenever feasible.
All events to be held at:
Calvary Baptist Church
6500 E. Girard Avenue
Denver, CO 80224
Link to Directions
Saturday, February 19, 2022, 9am – 4:30pm MT: Louise C. Conter Live-Streamed Master Class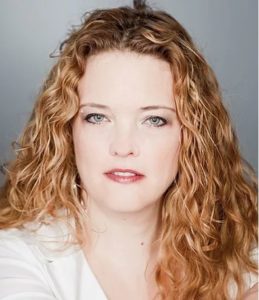 On Saturday, February 19, 2021, the Denver Lyric Opera Guild's Louise C. Conter Master Class will be held with American soprano Mardi Byers. Mardi Byers is one of the most exciting and talented artists to have emerged from the United States of America in recent years. Hailed by the press as "The Grace Kelly of opera" (Die Welt), she is making her mark on international opera and concert stages including the Hamburg State Opera, the Bregenz Festival, Moscow's Bolshoi Theater, New York City Opera, and the BBC Proms.
For more check out the Mardi Byers Bio.
Location – Calvary Baptist Church, 6500 E. Girard Avenue, Denver, CO 80224
On February 19, 2022 at 9am – 4:30 pm MT, Click Here to Watch the 2022 Master Class Live-Stream on YouTube.
Saturday, March 5, 2022, 9:00am – 5pm MT: Competition for Colorado Singers Preliminaries
The Preliminaries begin 9am at Calvary Baptist and last throughout the day until all competitors have performed.
Saturday, March 19, 2022 1pm – 5pm MT: In-Person and Live-Streamed Competition for Colorado Singers Finals!
Location – Calvary Baptist Church, 6500 E. Girard Avenue, Denver, CO 80224
The 2022 competition will include 15 finalists competing for top awards. This in-person AND live-streamed competition will be held from 1-5 p.m MT online. A recording will be available on the DLOG website. More details to follow.
Smart TV Viewing Instructions
DLOG streaming events may also be enjoyed from your TV. For viewers with Internet-enabled Smart TVs, Roku devices, or other TV streaming devices, download our handy guide for how to set this up: DLOG TV Viewing Guide.
Contribute to our mission while engaging in exciting events! A great way to meet opera lovers and support budding singers of tomorrow.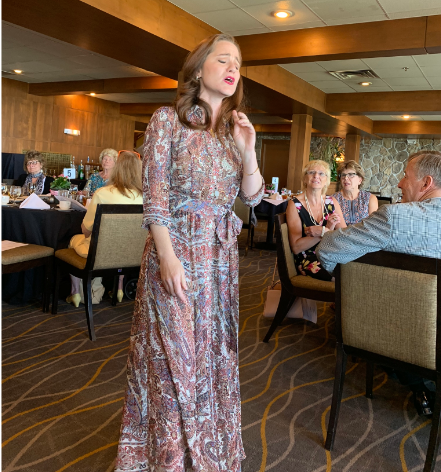 "One of the first competitions I participated in was Denver Lyric Opera Guild. Through the encouragement and feedback of the visiting judges and financial support of the Guild, I had the means to continue to pursue my "opera addiction." As young artists, we encounter so many hardships, disappointments and setbacks. But because of DLOG, when these blows came down, I still had the means and encouragement to push through."
Connect with the Guild.
We want to hear from you. Please send us a message and we'll be in touch!