2021 Competition for Colorado Singers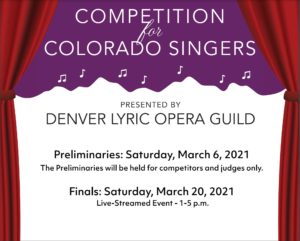 ​Congratulations to the DLOG Competition for Colorado Singers 2021 Finalists!
After some amazing arias and difficult decisions, the DLOG Competition for Colorado Singers was decided at the March 20 Final. Click to see all the incredible Finals performances available for online viewing.  Listed below are all the Finalists along with their awards. So congratulations and job well done to all our Competitors, Dr. Jeremy Reger, Judges,  Committee members, and our technical team on a successful Competition!  Here's looking to a great live, as well as livestreamed, Competition for 2022.
First Place: $6000 Galen & Ada Belle Spencer Foundation Award

Anna Montgomery    27, Soprano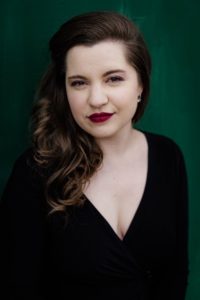 Anna Montgomery received her BM in Voice Performance from the University of Houston and her MM in Voice Performance from Michigan State University.  She received an Encouragement Award at this year's MONC Rocky Mountain Region Auditions.  Other recent awards include the 2019 Career Bridges Young Artist Grant Winner, first place in the 2019 Harold Haugh Light Opera Vocal Competition, finalist in the 2019 American Vocal Arts International Singing Championship, and was the Graduate/Advanced Winner and Division Winner of the 2018 NATS Great Lakes Region Auditions.
Second Place: $5000 Kenneth King Foundation Award

Steven Groth    31, Baritone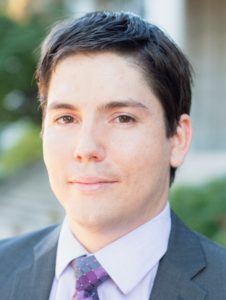 Steven Groth received his Bachelor of Music Education and French from the University of Wisconsin Madison, his MM in Vocal Performance and MM in Collaborative Piano from the University of Missouri – Columbia, and his Doctor of Musical Arts in Voice Performance and Pedagogy from the University of Colorado – Boulder.   He is currently teaching remotely for SUNY Potsdam and hopes to join the faculty there in person this coming fall.
Third Place: $4500 Myrle F. Hoffman Memorial Award
Schyler Vargas    27, Baritone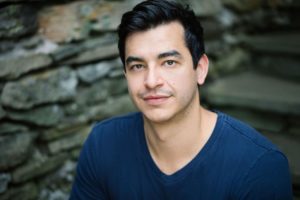 Schyler Vargas received his Bachelor of Music from Colorado State University and his MM from the University of Cincinnati College – Conservatory of Music.  Schyler was a Young Artist at the Glimmerglass Festival in 2018 and 2019 and was a member of the Houston Grand Opera Young Artist Vocal Academy in 2017.  Schyler was a 2020 winner of the Colorado/Wyoming District MONC Auditions and took first place in the 2020 TriCities Opera Competition.
Fourth Place: $4000 Galen & Ada Belle Spencer Foundation Award
Lauren Bumgarner    24, Soprano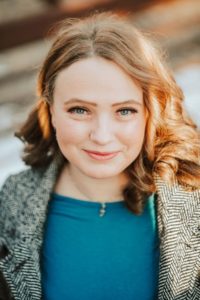 Lauren Bumgarner received her BM in Vocal Performance from the University of California – Santa Cruz and is working on her MM in Vocal Performance at Colorado State University.  Lauren was the 2020 Emerging Artist for MIOpera and was selected as a 2020 Apprentice Artist at Opera Fort Collins.  Roles for MIOpera include Micheala in Carmen and Juliette in Romeo et Juliette.
Fifth Place: $3500 Gary & Gayle Landis In Honor Of Marlis Smith Award 
Gabrielle Razafinjatovo    26, Mezzo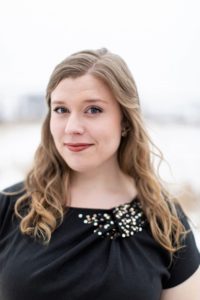 Gabrielle Razafinjatovo received her BA Music from Minot State University and is working on her MM in Voice Performance and Pedagogy at the University of Colorado Boulder.  Gabrielle received the Audience Choice Award and an Encouragement Award at the 2016 MET Auditions ND-MB Region.  Roles performed for the Western Plain Opera Company include the Mother in Hansel and Gretel, Rosina in Il Barbiere di Siviglia and Anna Leonowens in The King and I.
Sixth Place: $3000 Carole Johnson In Memory Of Mary Wise Award 
Isaiah Feken    28, Baritone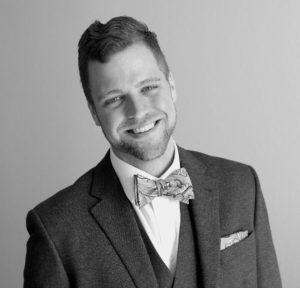 Isaiah Feken received his BM in Voice Performance from the University of Tulsa and his MM in Voice Performance from the University of Georgia.  Isaiah is currently in his second year as an Opera Colorado Artist in Residence.  Some of his many roles include Figaro and Police Sargent in Il barbiere di Siviglia, Count Almaviva in Le nozze di Figaro, Ford in Falstaff and Fred Graham in Kiss Me Kate.
Seventh Place: $2500 Sherry Sheperd Sargent Memorial Award
Oliver Poveda    27, Bass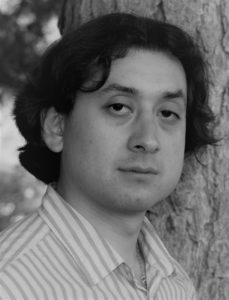 Oliver Poveda is a bass who hails from Ecuador.  He received his Technical Degree in Music  from Conservatorio Nacional de Musica – Ecuador, and received his Bachelor of Music from the Lamont School of Music at DU.  Oliver received first place in the 2018 Lamont Chamber Music Competition.  Roles include Sarastro in Die Zauberflote, Bartolo in Le nozze di Figaro and Colline in La Boheme.
Eighth Place: $2000 Dr. Frank Sargent Family Award 
Courtney Caston    25, Soprano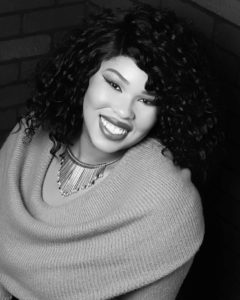 Courtney Caston received her MM in Vocal Performance at the University of Northern Colorado.  Roles include Erste Dame in Die Zauberflote and the Sacerdotessa in Aida with Opera Classica Europa, and Aida in UNC's Aida.  Courtney also worked for the Stryker Institute for Leadership Development that supports the personal, social, and academic achievements of women from underrepresented groups at UNC.
Certificate of Merit: $1000  Julie Johnston and Donors in Memory of Harry Williams Award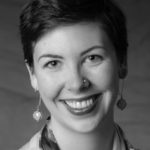 Honorable Mention $500 DLOG Members & Dr. Frank Sargent
Saturday, February 13, 2021: Louise C. Conter Live-Streamed Master Class
Click Here to Watch the 2021 Master Class Live-Stream on YouTube.
On Saturday, February 13, 2021, the Denver Lyric Opera Guild's Louise C. Conter Master Class was held with with Dr. Robert Harrison. Dr. Harrison is formerly of University of Colorado and Jacobs School of Music emeritus at Indiana University. 
Saturday, March 6, 2021: Competition for Colorado Preliminaries
The Preliminaries will be held for competitors and judges only.
Saturday, March 20, 2021: Live-Streamed Competition for Colorado Singers Finals!  1pm-5pm Mountain
Click Here to Watch the 2021 Competition Final Live-Stream on March 20
Click to download the 2021 Competition Program
The 2021 competition will include 15 finalists competing for top awards. This virtual live-streamed competition will be held from 1-5 p.m online. A recording will be available on the DLOG website. More details to follow.
Smart TV Viewing Instructions
DLOG streaming events may also be enjoyed from your TV. For viewers with Internet-enabled Smart TVs, Roku devices, or other TV streaming devices, download our handy guide for how to set this up: DLOG TV Viewing Guide.
Contribute to our mission while engaging in exciting events! A great way to meet opera lovers and support budding singers of tomorrow.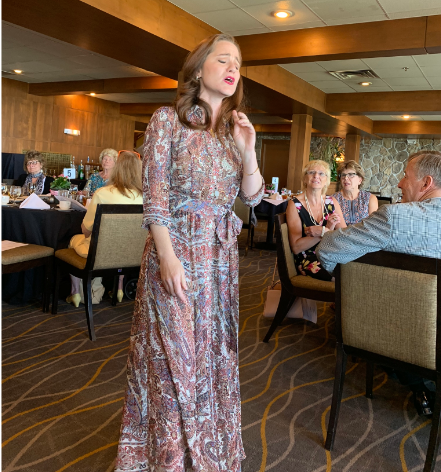 "One of the first competitions I participated in was Denver Lyric Opera Guild. Through the encouragement and feedback of the visiting judges and financial support of the Guild, I had the means to continue to pursue my "opera addiction." As young artists, we encounter so many hardships, disappointments and setbacks. But because of DLOG, when these blows came down, I still had the means and encouragement to push through."